Get Thermal Barrier Coating For Your Kingston Home
In most situations the building code requires exposed foam products to be protected with a thermal barrier.
Contact Us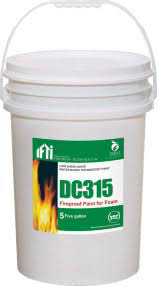 In many cases ½" drywall is the best option. In situations where drywall is not an option, a coating called DC315 can be applied in order to meet the code requirements.
Problems Thermal Barrier Coating Solves
Basement Spray Foam Project
December 7, 2018 – This old limestone basement was waterproofed on the exterior, sprayed with BASF Walltite foam, and finished with DC315 thermal barrier.
View Project
What Our Customers Are Saying
"EcoComfort continues to do great work, exceeding expectations. We will continue to use them on each site when their services are required."

Steve Pickering, SSP Developement

"I have worked with EcoComfort Spray Foam Insulation several times. They are always on schedule and on budget."

Mark Gerretsen, GP Property Management

"I would highly recommend Bob and Randy Herrington and Ecocomfort to anyone contemplating spray foam insulation."

Dan Corcoran, Len Corcoran Excavating Limited

KINGSTON OWNED & OPERATED
Hi, we're Bob and Randy Herrington.
Since 2010 we've become the go to experts for spray foam insulation in Kingston and the surrounding areas. People choose to work with us on a wide range of insulation projects from new builds, to crawl spaces and everything in between. Please get in touch for a free estimate and find out how we can help insulate your next project.