Napanee Spray Foam Retrofit Project
Here is a project we completed in Napanee Ontario in an older home that included a bit of everything, walls, ceilings and floors. One of the main concerns with this job was the construction of the living room ceiling that didn't have enough depth to use a traditional vented roof system. We installed r31 Spray Foam directly to the underside of the roof deck to create an incredibly efficient and long lasting assembly. We also applied r20 to the walls and r31 to the underside of a previously cold kitchen floor to complete the insulation retrofit.
View More Projects
January 15, 2020 – Here is a small spray foam insulation project we completed on a home addition for a home owner in Inverary Ontario north of Kingston.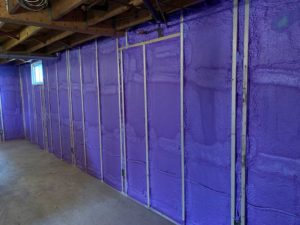 January 15 2020 – In this project we apply spray foam insulation to a basement in Verona Ontario. We went on site and found there was little depth for insulation.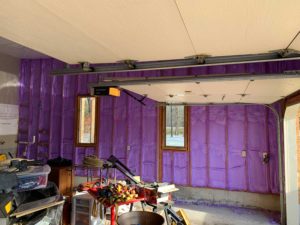 January 15, 2020 – This Kingston home owner wanted to be able to periodically heat his garage and chose spray foam insulation to do the job.

KINGSTON OWNED & OPERATED
Hi, we're Bob and Randy Herrington.
Since 2010 we've become the go to experts for spray foam insulation in Kingston and the surrounding areas. People choose to work with us on a wide range of insulation projects from new builds, to crawl spaces and everything in between. Please get in touch for a free estimate and find out how we can help insulate your next project.