Kingston New Build Spray Foam Project
This project was a simple new build wall insulation job completed for a local builder we have worked with for many years. The home is constructed using 2×6 wall assemblies which we then insulated to an r22 value to meet code. This home was constructed on an ICF foundation so we insulated the basement rim joist areas as well. This job was completed in only one day which allowed the builder to keep their tight schedule on track.
View More Projects
January 15, 2020 – Here is a small spray foam insulation project we completed on a home addition for a home owner in Inverary Ontario north of Kingston.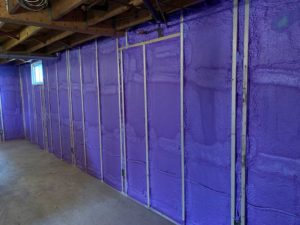 January 15 2020 – In this project we apply spray foam insulation to a basement in Verona Ontario. We went on site and found there was little depth for insulation.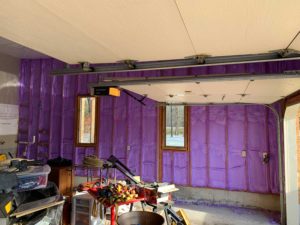 January 15, 2020 – This Kingston home owner wanted to be able to periodically heat his garage and chose spray foam insulation to do the job.

KINGSTON OWNED & OPERATED
Hi, we're Bob and Randy Herrington.
Since 2010 we've become the go to experts for spray foam insulation in Kingston and the surrounding areas. People choose to work with us on a wide range of insulation projects from new builds, to crawl spaces and everything in between. Please get in touch for a free estimate and find out how we can help insulate your next project.