Kingston Commercial Spray Foam Project
Here is a commercial project we completed in Kingston. This is an existing cement block office building that is being converted to an RV dealership. Our task was to insulate all the perimeter walls to an engineer specified depth of 2″ (r12.4). The exterior of the building is being finished with 2″ stucco board as well for additional r-value. The steel studs in this build were stepped off the wall approximately 1″ to allow the foam to create a continuous insulation layer while still locking in the backside of the studs for strength and rigidity.
View More Projects
January 15, 2020 – Here is a small spray foam insulation project we completed on a home addition for a home owner in Inverary Ontario north of Kingston.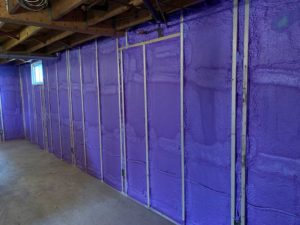 January 15 2020 – In this project we apply spray foam insulation to a basement in Verona Ontario. We went on site and found there was little depth for insulation.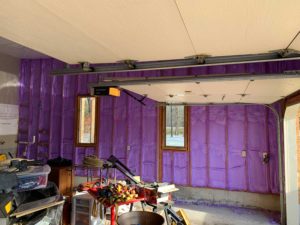 January 15, 2020 – This Kingston home owner wanted to be able to periodically heat his garage and chose spray foam insulation to do the job.

KINGSTON OWNED & OPERATED
Hi, we're Bob and Randy Herrington.
Since 2010 we've become the go to experts for spray foam insulation in Kingston and the surrounding areas. People choose to work with us on a wide range of insulation projects from new builds, to crawl spaces and everything in between. Please get in touch for a free estimate and find out how we can help insulate your next project.